The Main Lodge at Ranch A
For Gatherings of Up to 120 People
The Lodge at Ranch A is available April 1st through November 15 (depending on the weather).
The historic Lodge at Ranch A can accommodate meetings of up to 120 people. A sound system is available in the spacious meeting area. There is a fully equipped kitchen, eight bedrooms and six bathrooms with accommodations for 48 on the upper level, and one office and/or bedroom with a half bath on the ground floor.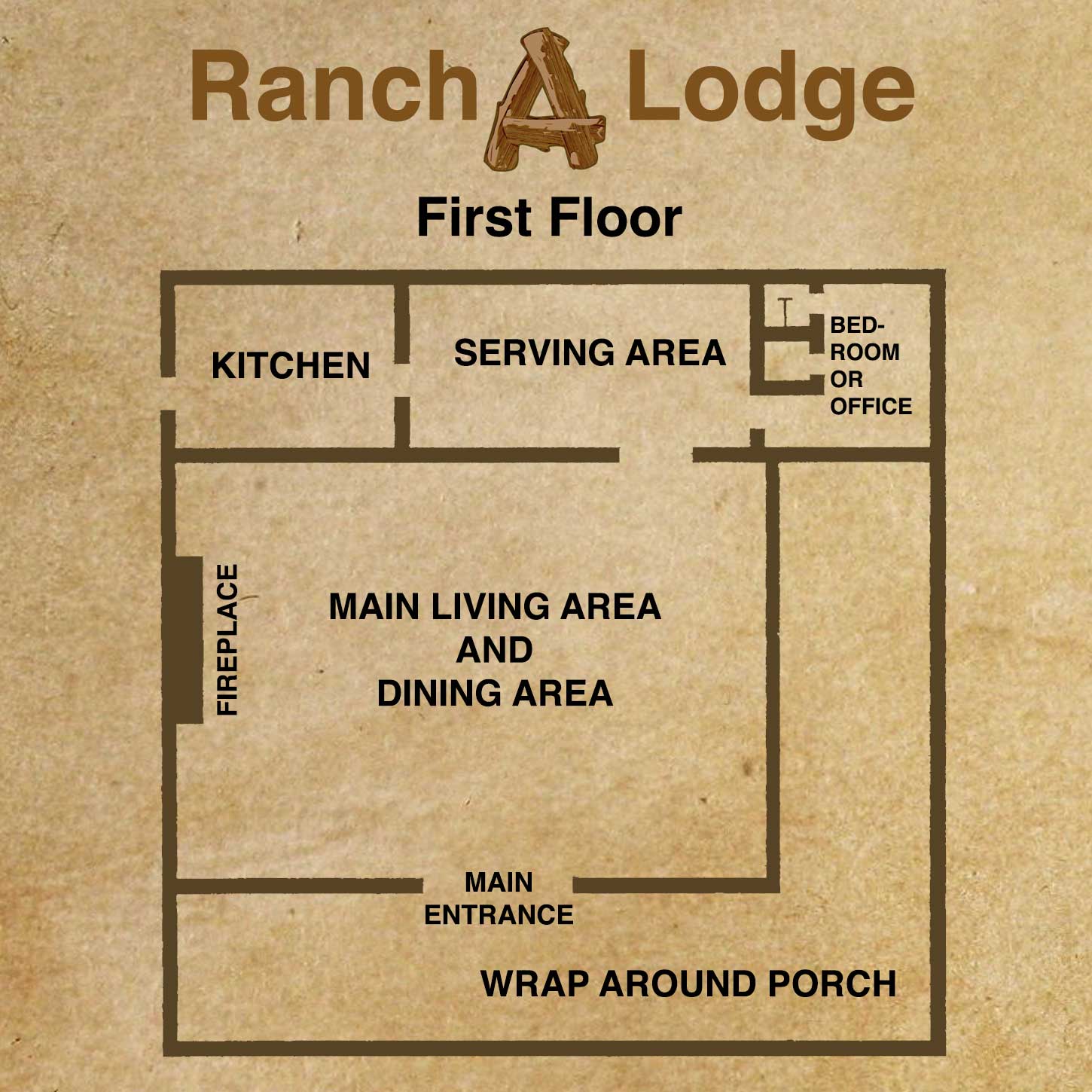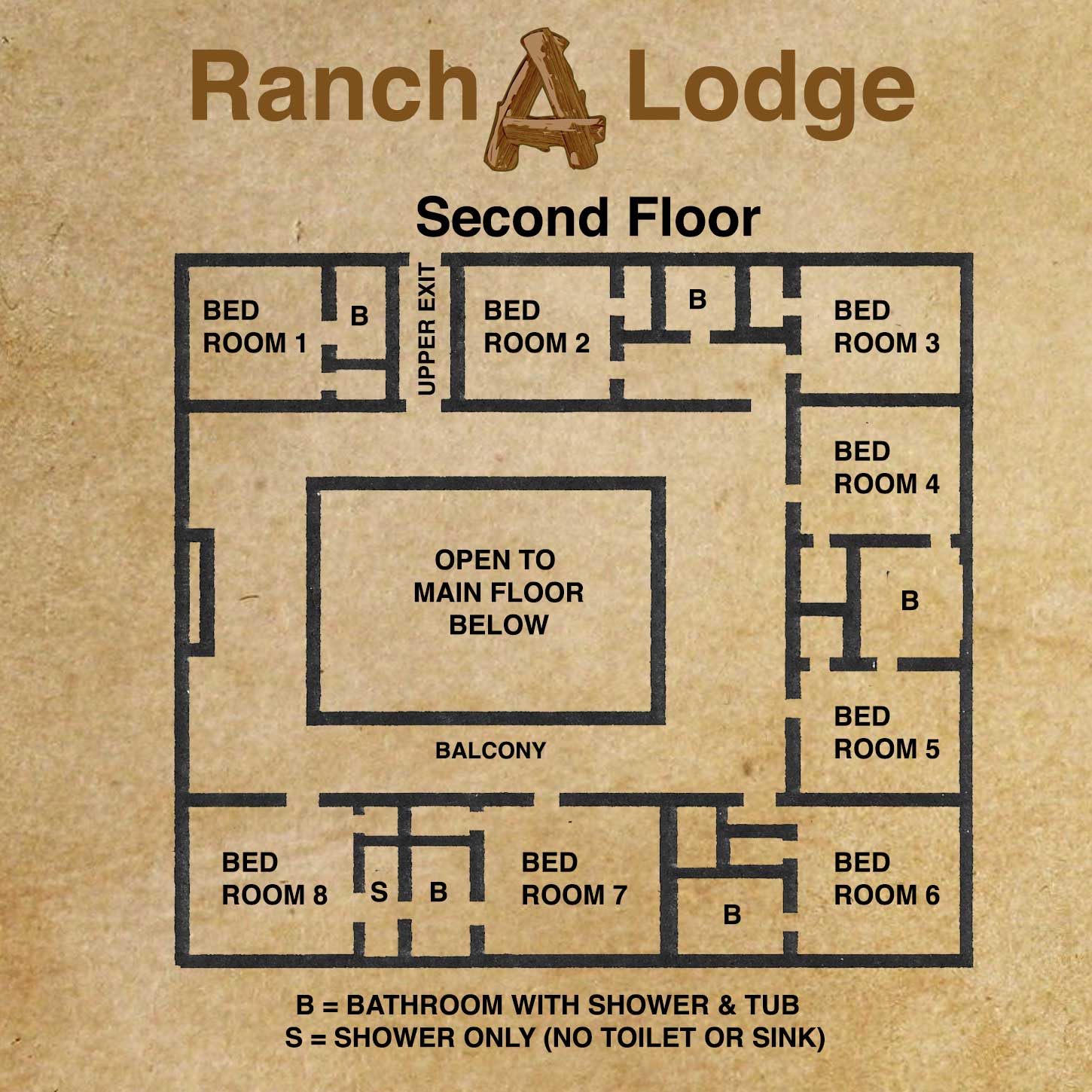 (may change without notice)
Please call 307-643-3101 for rates, availability and to make reservations.
Ranch A
PO Box 219
Beulah, WY 82712
Sleeps 48
Eight bedrooms with 6 twin beds in each, five full baths, one 1/2 bath, large main room, dining/serving room, full commercial kitchen facility
Hours of use- 1pm to 11am
Kitchen / Tables / Chairs / Wi-Fi
Overnight Stays
$300 + $75/room per night (2-room minimum)
PLUS: $150.00 refundable cleaning deposit
Bedding
$7.50 / person for bedding or bring your own. You make your bed and tear down.
Day Use Only
Includes use of kitchen
$300.00 per day PLUS
PLUS: $150.00 refundable cleaning deposit
Cleaning Deposit
Tenant is responsible for cleaning Lodge before leaving. Cleaning checklist and all cleaning supplies are provided. Cleaning deposit return is all or nothing.
Reservations
A deposit is required to guarantee all reservations. Deposit is non-refundable for cancellations within 30 days of stay.
Deposit may be applied toward total bill.